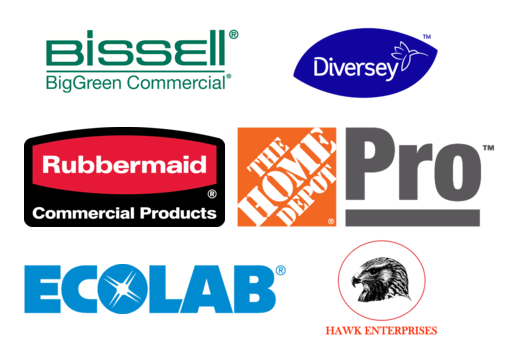 Allow DCCS to be your one stop shop for all your supplies and equipment . Throughout that years we were able to develop relationships with many top name suppliers and brands throughout our industry . We are proud to offer a purchasing program that allows our clients to get many products that aren't offered directly to the customer at a reasonable cost . We have everything from Covid 19 PPE, electro static machines, hand sanitizers ,disinfectants ,trash liners , floor buffers, floor scrubber, carpet extractors, Back pack vacuum cleaners ,and many other needed supplies and equipment.
Many of the same hygienic, green, safe cleaning and maintenance materials we use are now available to your facility at reasonable cost and efficient availability via our single source catalog.
Simply give us a call… 800-491-1255… or complete the form on our Contact Page to receive a copy of our latest catalog.