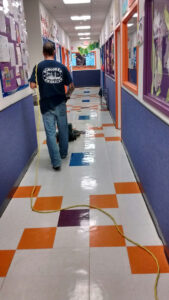 Diversified Contract Cleaning Services was founded in 2015 by Robert Nestore in Marlton, New Jersey. After running a successful janitorial services company for many years that specialized in cleaning just preschools & daycare centers, Robert had the privilege and opportunity to sit down and meet CNBC star and fellow entrepreneur Marcus Lemonius in Washington DC at an Inc 500 event. Marcus interview Robert Nestore and suggested that he start to provide janitorial services to not just preschools and daycare centers but to the general public. That when Diversified Contract Cleaning Services was formed. Recognizing this unfilled need, he established the company as the first building services contractor specializing in providing quality environmental services to many different industries.
Under Nestore's management and guidance, the business has evolved from a small Building Service Contractor (BSC) in South Jersey to a regional company headquartered in Cherry Hill. Applying a strong drive, a commitment to service, and the DCCS staffs' knowledge and skills, he built a reputation for meeting the unique needs of today's childcare facilities, large or small… effectively, efficiently, and at competitive costs.
Mr. Mike Divito continues with DCCS and continues to help improve the company's operations. After many years of providing services to daycare centers and schools, Mike decided to offer his expertise to commercial buildings needing janitorial services.
Mr. Marcello Dipietro, who has over 40 years of owning his own Landscaping ,Tree Removal , & snow removal company, joined in 2019 to offer his expertise in managing all the outside maintenance services. Mark brings his fleet of trucks and equipment to the South Jersey area.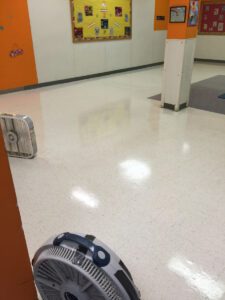 Today, Robert Nestore oversees the day to day operation of the organization, paying close attention to each individual client location. Our management, supervisors, staff, and janitorial personnel, are trained in courtesy and politeness as well as environmental services. Robert Nestore believes that a top-notch staff, quality, consistent service, and fair pricing are the keys for a successful environmental service operation. It's that belief put into action which has enabled DCCS to grow.
The company has exceeded all expectations for growth. It primarily services accounts in New Jersey, Pennsylvania, and Delaware. DCCS successfully provides services to many commercial properties. Today, account retention remains at 95%. Simply contact us with your company's needs, and we will provide you with a no-cost, no obligation consultation to assure that you have the right service at the right cost. In the end, it's not "about DCCS,"; it's about the kids who's care and health have been entrusted to your organization and ours.