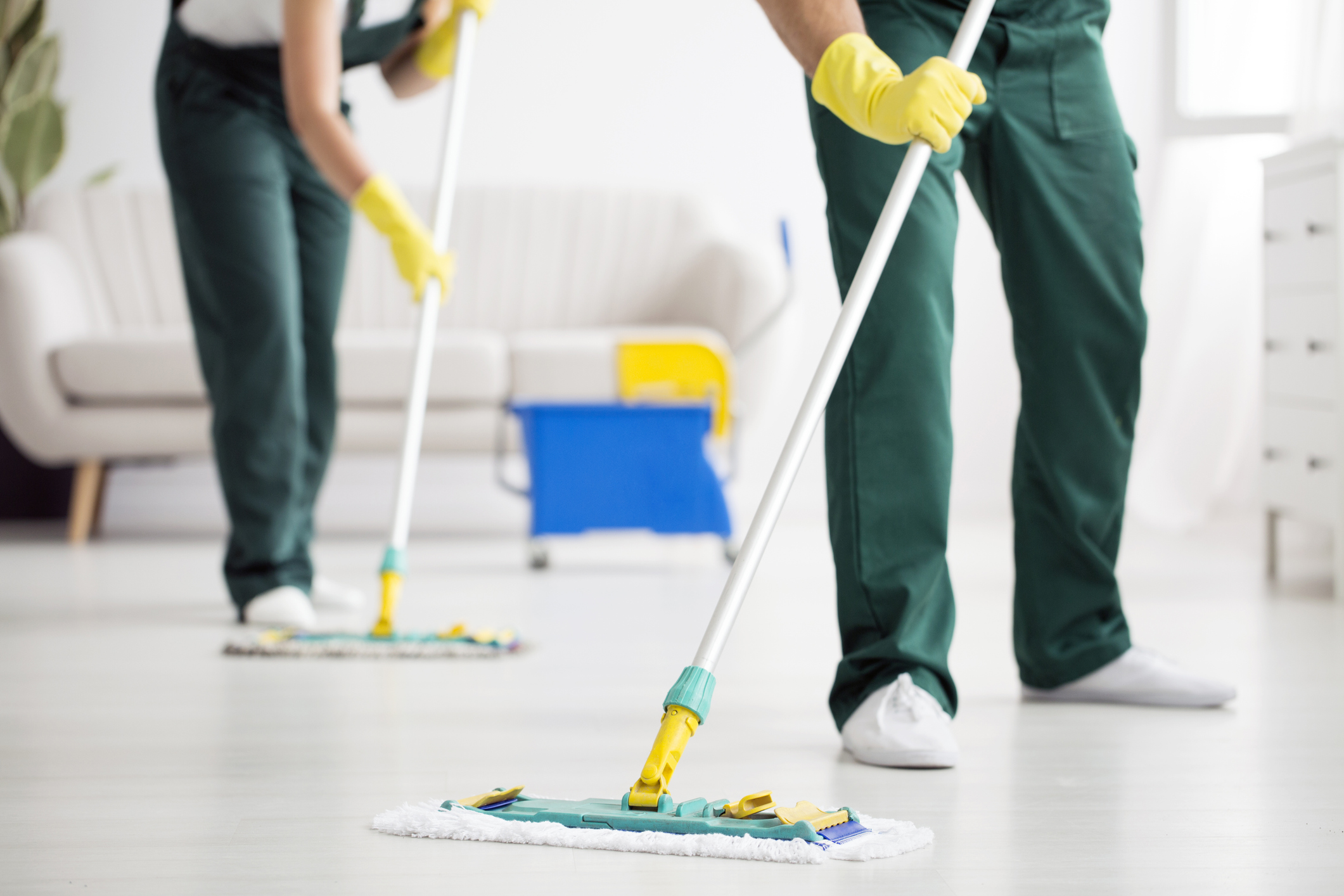 At Diversified Contract Cleaning Services (DCCS) we're here to be your commercial cleaning service for 55+ communities, throughout New Jersey, Eastern Pennsylvania and Delaware. We provide a complete array of janitorial and cleaning services, including COVID-19 cleansing, and we're committed to top notch service at a fair price.
Our staff uses cleaning materials that are green and environmentally friendly, and our cleaning and disinfecting procedures are proven and safe. We clean offices, healthcare centers, retail centers and more, and we can design your cleaning program to suit your community's needs.
Our 55+ Community Commercial Cleaning Services
We specialize in a full suite of services for your offices and grounds, including:
Janitorial Services – Our trained staff uses safe cleaning products and up to date equipment to keep your facility clean and looking great.
Carpet Cleaning – We vacuum and spot clean your carpets and rugs on a daily basis, with periodic shampooing as needed. We will take the time to thoroughly inspect your carpets, and we'll let you know if and when they need replacing.
Floor Stripping/Waxing – Each month, we'll strip and add six coats of finish to your floors. We use high speed burnishing equipment and high quality wax to preserve the gloss and shine.
COVID-19 + Infection Cleansing – Our staff uses a variety of products, including neutral floor cleaner, Virex disinfectant, and non-acid bowl cleaners to protect your buildings from infection causing bacteria. Our products are also green and free of harsh chemicals.
Construction Cleanups – If you require debris removal and cleaning after a construction project, like with a Grand Opening, we can handle the job for you.
Emergency Service – If you've had a flood or fire, reach out to us. We can respond quickly and board up the building, and handle whatever sewage cleanup, mold remediation or water extraction you need.
Landscaping – We employ full service landscaping staff, and we can take care of your routine mowing, irrigation and tree care.
Snow and Ice Removal – When the big storm hits, we'll help keep your facility accessible and open. Our team is ready to handle shoveling walkways, ice melting, marking parking lots and more to keep your area safe.
Supplies – We work with distributors of cleaning supplies and can keep your facility stocked with reasonably priced products and equipment. We'll keep your buildings stocked with COVID-19 PPE, hand sanitizer, and cleaning and waste removal equipment.
Reach out to DCCS for all of these services and more, and see why we're the preferred choice for a commercial cleaning service for 55+ communities in the region…contact us today for your initial consultation!
Interested in testimonials, cleaning advice and employment opportunities? Be sure to visit our Facebook page!